Confidentiality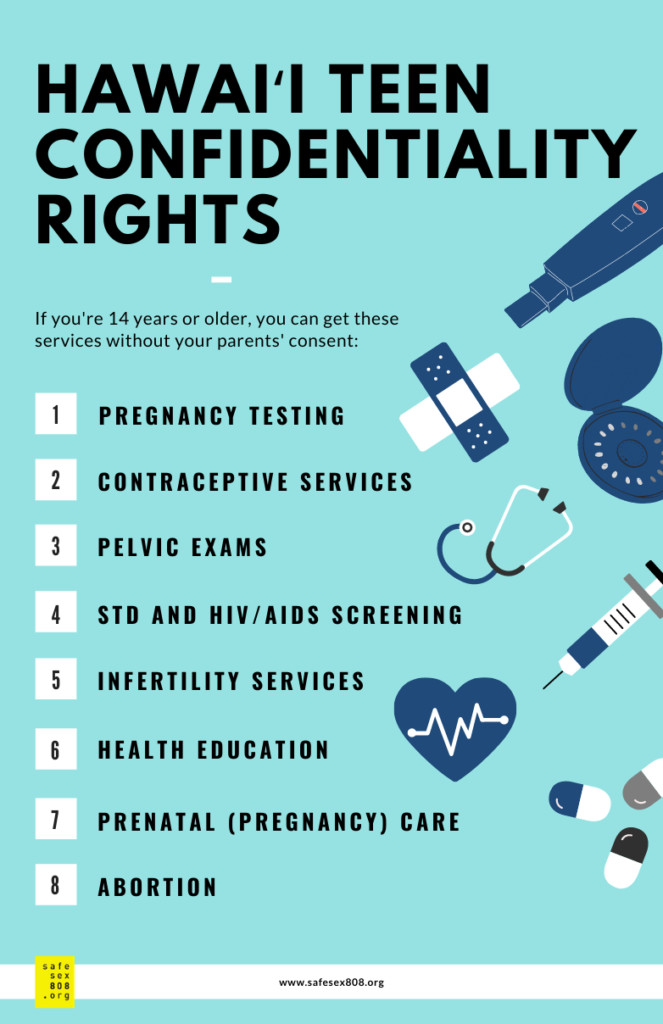 Confidentiality is an essential part of visiting your healthcare provider. It ensures that they will keep your information and the topics you talk about private and will not disclose them to your parents or guardians unless you give permission.
If you're interested in maintaining confidentiality with your healthcare provider, below are some recommendations.
Be Clear with Your Provider on Confidentiality
When you make an appointment, let the staff know that you would like your services to be confidential.
Ask your provider to contact you directly instead of speaking with your parents, and ask that they update your contact information to directly get in touch with you.

Your provider may encourage you to speak with your parents or guardians about your health; however, they should also be able to provide you services without their involvement.
Contact Your Insurance Provider
If you have insurance, it will usually pay for some or all of your healthcare expenses. When insurance providers pay for some healthcare expenses, the remaining payment for your visit is out of your pocket, which is known as copayment.
If your insurance is under your parent or guardian, confidentiality may be a little trickier. Most insurance companies will send a statement, or explanation of services, to your parent or guardian after you see a healthcare provider. However, you have the right to request that the statements be sent to a different address or not at all. These steps may be helpful for requesting that your insurance statements be sent to you.
Find your insurance card. It will have your health insurance plan information, including your member or subscriber ID and possibly a plan number or code. Usually on the back of the card, a customer service phone number should be given.
Do not hesitate to call the customer service line to ask about their confidentiality policies and options. This will help you understand how your insurance works. Let the customer service agent know that you're seeking confidential services and that you want to know how to maintain your privacy. The agent should explain your options and the cost of the services you're seeking. The more information you can give the agent, the better they can help you. Don't be afraid to ask questions and explain your concerns, the customer service line is there to help you.
Find a Clinic that Offers Low-or-No-Cost Services for Teens
Despite all these efforts, it's still possible that your insurance company may accidentally inform your parents or guardians about the health services you received. If this is a major concern for you, find clinics that offer free or low cost services for teens without using insurance on the Find a Doctor page.
Talk with Your Parents or Guardians
Your parents or guardians may be more supportive than you think! Sometimes they want to talk to you about it but don't know how to bring up the topic. Below are some tips for starting the conversation with your parents or guardians, such as:
Choosing the right time to talk, when they're relaxed and not doing something important,
Picking up on cues as to whether or not they'd like to talk to you about sex, and, if they're not willing, go to another trusted adult figure or a healthcare provider, and
Telling them you want to talk about sex, that you know it's important, and that you want to take it seriously.
Content reviewed by Shandhini Raidoo, MD, MPH, FACOG
Last Updated: September 25, 2020 by Phyllis Raquinio